How to stay in the zone
With many people going into self-isolation to stop the spread of coronavirus, you'll most likely be working from at some point.
While it sounds like the dream, and is the norm for many people, working alone from the hustle and bustle of your office without your colleagues could wear thin eventually.
Not only that, concentration may start to waiver with constantly being stuck in your house.
So, we've decided to compile some of our top tips in order to make working from home easier and more productive during this period of self-isolation.
Stick to your normal routine
Let's remember, while your body may feel like it's a weekend when you don't need to leave the house at the crack of dawn, you're still actually working. So, make sure you stick to your normal routine.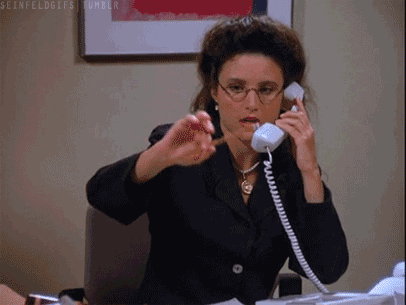 Do you normally wake up at 6am for the gym? Do the same, just from home. (Sidenote: here's some good workouts you can do from home during self-isolation.) Do you rise at 7.30am, have breakfast, then shower, then head out to the office for a 9am start? Do the same, just from home.
By staying in a similar routine that your used to, it'll be easier to focus on work and keep up your productivity.
Get ready properly
Whilst staying in your pyjamas whilst working sounds like the dream, it'll put you in a lounging around mindset.
If you normally dress to the nines for work, continue to do so at home. If it's a more casual dress code, do the same at home.
Just, at all costs, avoid endless pyjama days.
Create a proper workspace
Just like pyjama days, working from bed seems oh-so appealing.
Creating a "soft office" seems like the dream, but in terms of productivity it would most likely be a nightmare.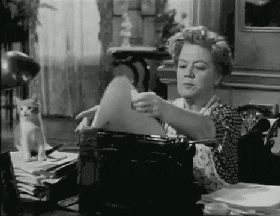 Setting up a proper workspace, be it at your home desk or dining table, will help you get into the work mindset.
Not only will it make you feel like you're in an 'office' environment, it'll also help with your posture and leave work there at the end of the day.
Don't try and get 'home stuff' done during your work day
If every week outside of work you have an errands lists that's longer than you can handle, working from home could make it seem tempting to try and get some of that list chipped away at.
However, multi-tasking on both home and work things at the same time will distract you from key tasks at hand.
So put that mile high load of laundry to one side, and focus on your laptop.
Stay connected with your colleagues
While you may not be physically in contact, staying in contact via instant messenger, phone and email with your colleagues will help motivation and productivity.
Ensure you all check-in with each other regularly to keep on top of tasks, and also to keep the camaraderie going. If you're used to working in a big team environment, it's most likely going to feel lonely working in self-isolation.
View this post on Instagram
Take regular breaks and get outside
This may be something you need to implement into you normal work routine regardless of the coronavirus self-isolation or not. However, taking breaks is essential for keeping your focus during the work day.
Make sure you get up from your seat and stretch, and give your eyes a rest from staring at a screen. If your break normally involves going to grab a coffee, make one from home and then take a walk around your local area. Getting outside does wonders for a good refresh of the mind.
More information on coronavirus:
– For more about Dubai's lifestyle, news and fashion scene straight to your newsfeed, follow us on Facebook 
Images: Instagram, Giphy, main image instagram.com/modaoperandi/